To get on our email list send an email to bill@nyfaithandfreedom.com and put "subscribe" in the subject box
Rev. Bill Banuchi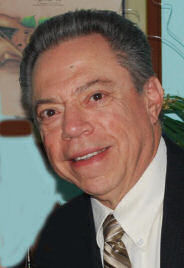 Rev. Bill Banuchi is the founder of the State Chapter (NY) of the Coalition. Rev. Banuchi served as county chairman of the Christian Coalition from 1992 to 2000, then as NY State Director from 2000 to 2006.
Rev. Banuchi's passion has always been to see the Church rise up to impact the culture for the biblical values that have produced the greatest nation in the world. "For too long," he says, "we have been singing God Bless America, and He has; it's time we turned it around and started singing, and living a life that says, 'America, bless God!'"
We invite all who have a concern for coming generations to join us and be part of a movement to bring godly values back into the life of our nation. You will be informed, equipped and inspired to do your part to see America once again be One Nation Under God.
Email: bill@nyfaithandfreedom.com